The recent World Dementia Council Technology Roundtable examined the emerging technological developments helping to reduce risk and improving participation for people living with dementia and their caregivers. It was co-chaired by Jeremy Hughes, vice-chair of the World Dementia Council and Dr Vaibhav Narayan, vice president of digital health innovation at Johnson & Johnson.
Melissa Chan, Singapore, and Katarzyna Hess-Wiktor, Sweden, joined in on the discussion and share their perspectives as World Young Leaders in Dementia (WYLD) working in the field of dementia and technology.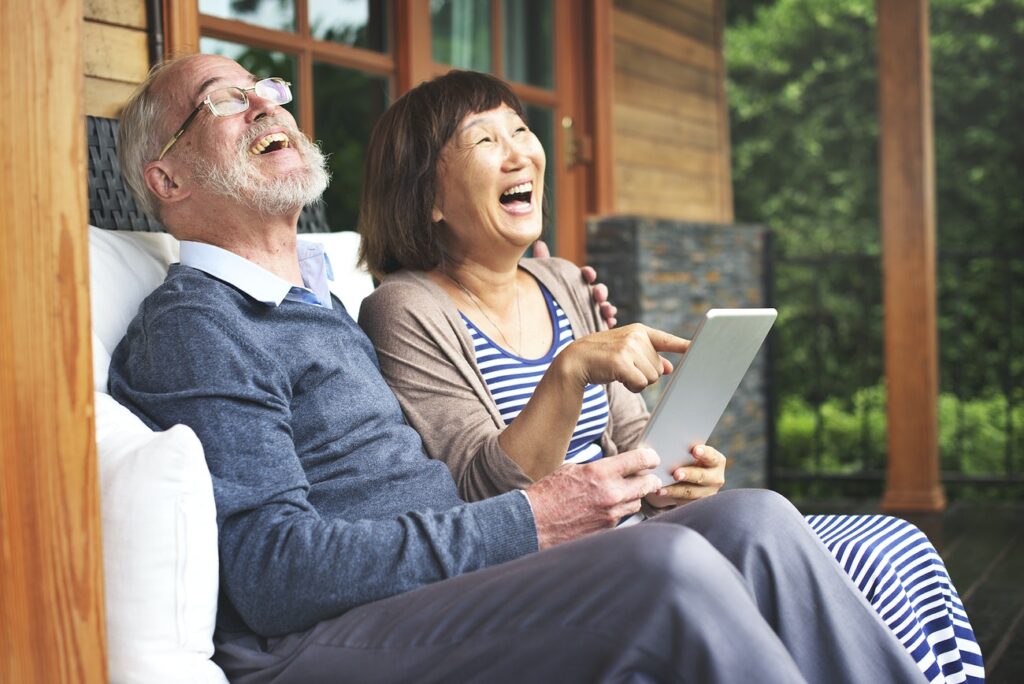 Accessibility and effective utilisation of solutions
The roundtable provided a platform for us to discuss how technological solutions can play a role in prevention and risk reduction, daily living, and provision of care in the space of dementia.
Solutions enabled by technology can help drive behaviour change to support prevention and daily living, but a key takeaway from the discussion was the appropriateness, accessibility, and effective utilisation of these solutions. The challenge lies in ensuring that the users can utilise and benefit from the solution as intended. Part of the equation in making solutions accessible is how we design and position them to those who need them the most. It requires personalisation and cannot be wholesale. By adopting the principle of design thinking, we can better understand how to design a solution that lowers intrusion, cuts through stigma and fears, and potentially reduces barriers and increases the pick-up rate by end-users.
As Lampros Kourtis shared during the session: "The most effective way to have engagement with technology is to not ask for it. We should think about how we can seamlessly integrate metrics in everyday functions and interactions with digital devices."
Use of data and visualisation methodologies
Another key area of discussion was the collecting and meaningful use of data – topics included permissions, privacy, integration, alignment across care pathways, and data visualisation. With technological advancements and an increase in the channels we can obtain information from, it is crucial to be intentional about the data we are collecting and how we use it.
The session brought up the point of leveraging on existing sources. Instead of collecting data from scratch, we can explore integration with existing solutions and reuse data from commercial devices that people are already using. This can help to reduce collection duplication and also aid in the user experience from the front-end.
It is also essential to align with care pathways and understand what data will be used in decision making and how we can use it to provide value to everyone in a care circle, including physicians and care providers. As Jennifer Lynch shares: "We need to align on the use of data by clinicians. What information we should be collecting about people and not just what we can collect – this has ethical implications as well as logistical ones."
Much can be done when using technology as an enabler to better the lives of persons living with dementia and their carers. Still, ultimately it is about finding a model that interweaves structural support and the needs and wants of a person to deliver meaningful and accessible solutions to end-users.
The roundtable covered all important issues regarding tech in (1) early detection of cognitive changes, (2) supporting people with dementia to live well and independently and (3) enabling the better provision of health care through technology. The consequences of the covid-19 pandemic were also part of the discussion, adding another dimension to the talks.
Tech can be a problem, not only the solution
What especially resonated with me was the issue expressed first by Amanda Lazar: "tech can be a problem, not only the solution" and continued later on in discussions around the need to use technology to democratize instead of dividing the society.
The risk of excluding people with cognitive illnesses through ill-developed digital or technical solutions is greater than for other populations. Because of this, user engagement in designing, developing and testing solutions, mentioned by both Professor David Sharp and Dr Allison Sekuler seems so important.
The cross-sectoral collaboration focused on co-creation and human-centred design are central to any preventive or interventional measures, and examples given by the presenters showed very promising multiple-stakeholder projects from the UK and Canada.
Start with "easy" low-tech that has already proven to be helpful
The topic of "reusing existing data" also caught my attention. Indeed, many technological innovations offer new solutions for gathering information, while the already available data could be successfully harnessed and utilized in a cost-effective manner.
Often, it seems that high-tech brings an unwanted nuisance to the need to "learn how to use technology". Could starting with what we have and maximizing input from existing technologies be the answer to this challenge? I strongly support the claims that were raised during the discussion, among others by Louise Lafortune, that it would be valuable to start with "easy" low-tech that has already proven to be helpful before we reach out for high-tech advanced solutions.
After all, the successful implementation of technology should also be defined by the scale of the positive effects they bring. Going the "easy" way may help us support people with dementia and their caregivers who do not have the capacity – or desire – to engage with demanding high-tech. Well-designed tech should allow to include the less-savvy and more advanced in dementia, too.
---
---