Explore our current and past projects below
Supporting the World Dementia Council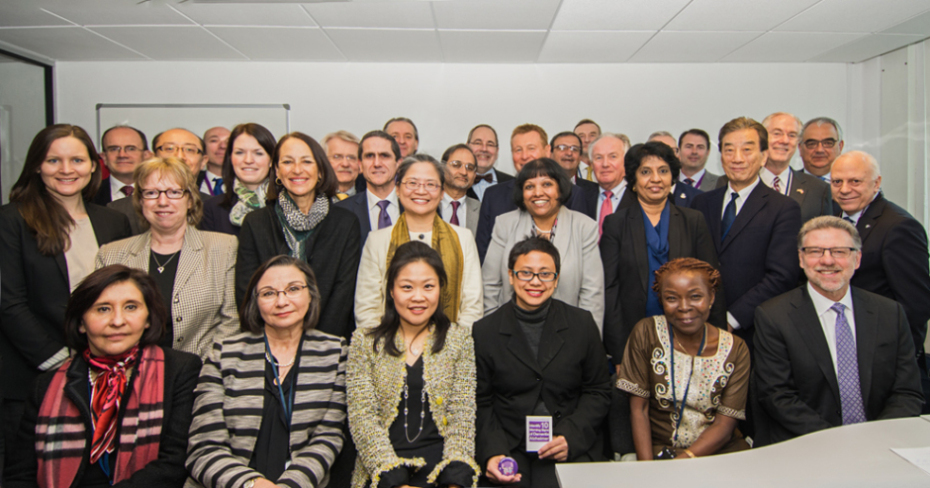 The World Dementia Council unites leading experts from the global dementia community to find effective solutions to the challenge of dementia. Their ambition is to work with governments, industry, researchers and health and social care sectors to transform the prospects of people with Alzheimer's disease and other dementias. As an associate member of the council, one member of WYLD attends each meeting to contribute to their ongoing workstreams. The World Dementia Council has five priority areas or Global Themes. One young leader from within the network has been selected to join each of the working groups.
World Dementia Council Global Care Statement
The World Dementia Council has published a global statement calling for more care and support for people living with dementia and their families around the globe. It states that everyone affected by dementia has a human right to receive the highest quality care and support possible; to be treated with dignity; and to be entitled to full and effective participation and inclusion in society.
Members of the World Young Leaders in Dementia have supported the translation of this statement into 11 languages to increase its reach: Chinese, Dutch, French, German, Icelandic, Italian, Japanese, Portuguese, Romanian, Spanish and Swedish. Download translations of the WDC Global Care Statement
WYLD Representatives on the World Dementia Council: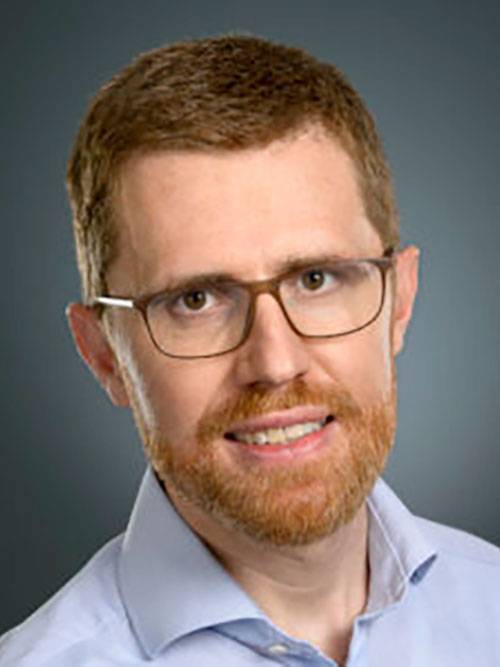 INTEGRATED DEVELOPMENT
To increase the speed and reliability of delivering innovative medicines through efficient and effective drug development.
Young Leader Representative
Johannes Levin (DE)
RISK REDUCTION
To reduce the risk of dementia through lifestyle and other approaches.
Young Leader Representative
Whitney Wharton (US)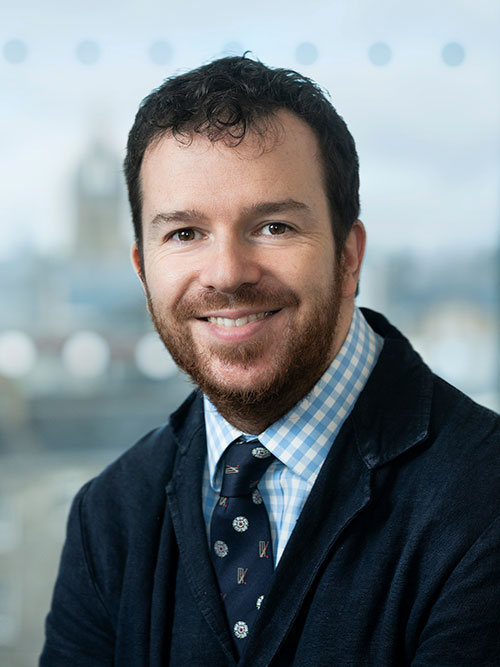 RESEARCH, OPEN SCIENCE, BIG DATA
To foster a culture of open science and collaborative global research, including the use of bid data approaches.
Young Leader Representative
Tom Russ (UK)
CARE
To ensure the delivery of quality care for people living with dementia and their carers.
Young Leader Representative
Marjolein van der Marck (NL)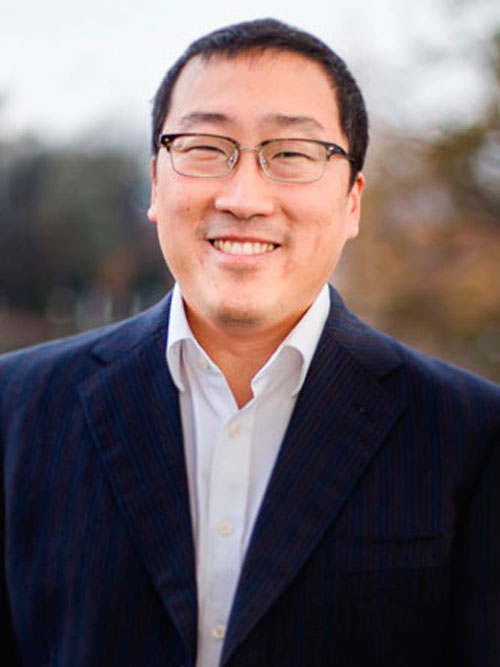 FINANCE
To advance levels of innovative and global public and private finance.
Young Leader Representative
William Hu (US)
Partner Organisation
World Dementia Council
Period
2016 – Present
Members Involved
Johannes Levin (DE)
Whitney Wharton (US)
Tom Russ (UK)
Marjolein van der Marck (NL)
William Hu (US)
Facilitating Dementia Friendly Communities
Dementia Friendly communities aim to empower people living with dementia to have high aspirations and feel confident, knowing they can contribute and participate in activities that are meaningful to them. Members of WYLD are leading the creation of Dementia Friendly Communities in their local areas and creating channels to learn from each other and share best practice with those planning to do the same.
Find out more about the work that our members are doing to support Dementia Friendly Communities here:
Laura Booi (CA) has spearheaded an initiative to make her hometown of Qualicum Beach on Vancouver Island dementia friendly. After a successful Town Hall Meeting in January 2016, she is working as an advisor to the town council to achieve this goal. They are working with the Alzheimer Society of British Columbia to educate both small business owners and front-line services such as police and paramedics about how to best support those living with dementia in the community. They will also adopt a "dementia-friendly community" label for storefronts, signalling that local businesses are educated about the issue and aware of the population's needs.
Claire Baker (NZ) is working with Rotorua Lakes Council, a town in the centre of the north island of New Zealand, to make dementia-friendly changes. Public meetings were held in early 2016 to establish support for the work within the community, and a dementia-friendly Rotorua steering group has now been created. Claire, in her role for health and care company Bupa, is leading the steering group with the Council. The Council have a strategy to build a resilient community, and being dementia-friendly fits with this, aiming to make Rotorua a great place to live for people of all ages and abilities. The group are working to establish priority areas for action for people living with the dementia in Rotorua. It's thought that first focus areas will be on education for the wider community, as well as targeted action to make businesses and public spaces more dementia-friendly.
If you are thinking about or in the process of creating your own Dementia Friendly Community and want to connect with the project leads within WYLD, send an email to info@wyldementia.org.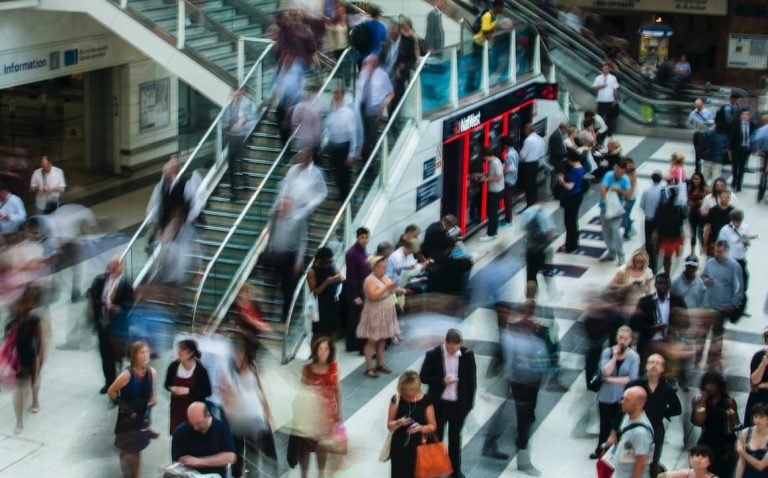 Qualicum Beach on Vancouver Island
Laura Booi (CA)
Rotorua Lakes Council, New Zealand
Clare Baker (NZ)
Global Dementia Friendly Symbols
In March 2016, the WYLD steering group was commissioned by the UK Department of Health to undertake a scoping review of symbols used for Dementia Friendly initiatives. The aim of this project was to identify existing symbols as well as understand attitudes towards and requirements for the development of a universally recognised Dementia Friendly symbol.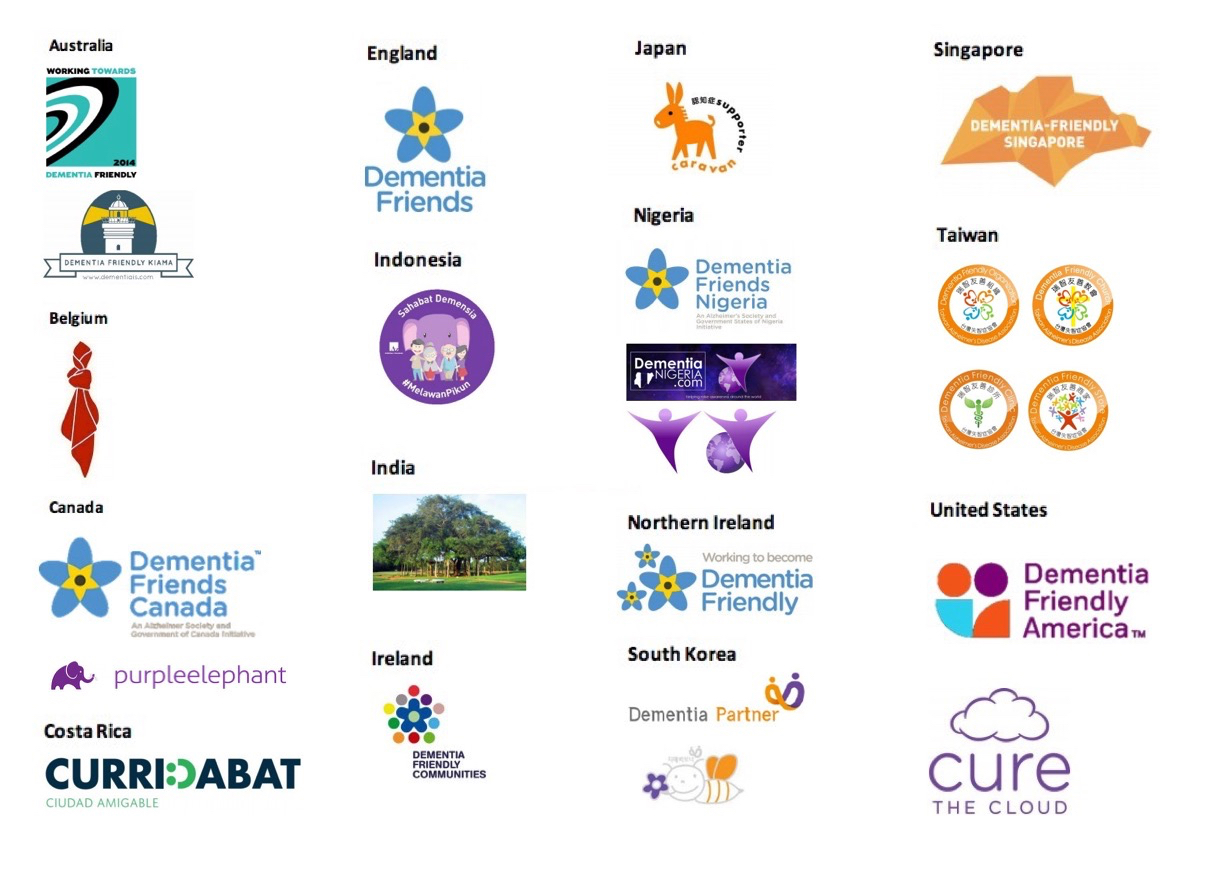 Clare Walton (UK), Laura Booi (CA), Kristine Newman (CA) and William Hu (USA) undertook the project with input from 16 different countries. Although fifteen of the countries surveyed already had a Dementia Friendly initiative in place, the idea of a global symbol or symbolic element that can be shared across counties and cultures was positively received by all representatives.
The authors put forward a number of recommendations that should be considered if the concept of a global Dementia Friendly symbol is to be progressed. These include: the importance of engaging people living with dementia from the outset; including an element of education alongside the use of such a symbol; and focusing on the development of a universal element than can be incorporated into existing symbols rather than developing a new symbol.
This work is being presented at the following conferences:
Canadian Association on Gerontology conference 2016, 20-22 October 2016, Montreal, Canada – poster presented by Kristine Newman (CA)
Alzheimer's Europe, 31 October – 2 November, Copenhagen, Denmark – poster presented by Verena Tatzer (AT) on behalf of the report authors
21st IAGG World Congress of Gerontology and Geriatrics, 23-17 July 2017, San Francisco – poster presented by Laura Booi (CA)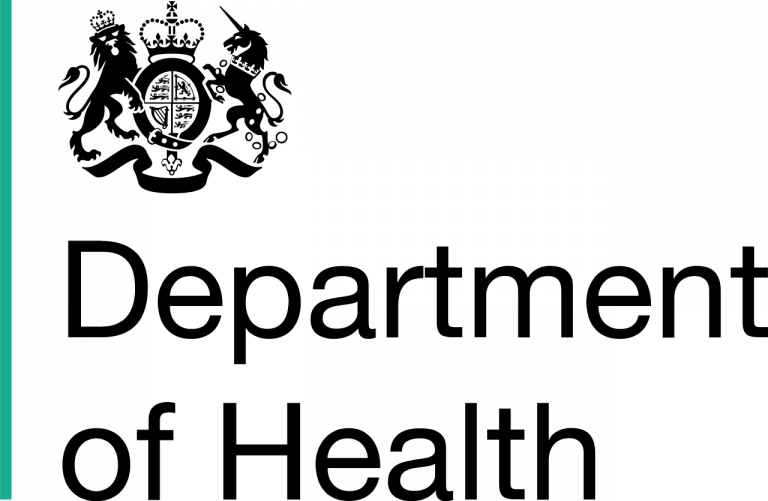 Commissioned By
UK Department of Health
Project Start Date
March 2016
Members Involved
Clare Walton (UK)
Laura Booi (CA)
Kristine Newman (CA)
William Hu (USA)
Youth awareness of dementia is a key priority for WYLD and network members are leading projects in different countries to inform the younger generation about dementia as well as encouraging them to take action.
Find the different initiatives that have been set up by WYLD members in their local communities:
A MILLION HANDS PROJECT – UK
Daisy Robson (UK) is leading a project on behalf of Alzheimer's Society and in partnership with the Scout Association called 'A Million Hands'.
The four year programme will enable young people to take social action on dementia in their local community as part of working towards the Scout Community Impact badge. Scouts will learn more about dementia, link with people affected by dementia and give their time and energy to help reduce isolation and stigma in their community.
For more information, visit www.alzheimers.org.uk/youngpeople.
DEMENTIA AWARENESS WORKSHOP – LUXEMBOURG, THE NETHERLANDS
Led By:
Anja Leist (LU)
Marjolein van der Marck (NL)
Anja Leist (LU) and Marjolein van der Marck (NL) are designing a dementia awareness workshop for adolescents aged 14 – 18 years that includes talks, quizzes, group discussions and guest speakers.
They will be delivered in early 2017 in Luxembourg and, if successful, translated to other countries.
The aims of the workshop are to increase knowledge on dementia, to raise awareness and to explain the impact of dementia for those affected and their loved ones. They will also provide guidance on how young people can support persons living with dementia to manage their daily routines and to increase their well-being.
PROJECT WE FORGOT – SINGAPORE
Melissa Chan (SG) is Founder of Project We Forgot (PWF) – a digital community of support for young caregivers to persons with dementia. The platform connects individuals and situations through personal stories; the real human aspects of the illness, the emotional roller coaster, the humour involved and all the other facets that make up the journey as a caregiver.
Focusing largely on the pillars of awareness and advocacy of dementia among the young, the initiative educates on the impact of dementia on those affected and their family members. They are also campaigning and building a space of identification for young caregivers who may be caring for a parent or a grandparent with dementia.
Purple Elephant is a nonprofit organization that is changing the way young people think about Alzheimer's disease on a global scale.
Our commitment and passion is to empower young people and inspire our communities to be agents of change. Our organization works to help provide in-home caregiving relief to individuals and families whose lives have been impacted while caring for a loved one with Alzheimer's.
Our members, "The Purple Tribe" are active in the community, standing in unity as we raise awareness of Alzheimer's disease. Our ultimate goal is a world where Alzheimer's is but a distant memory.
Members Involved in Related Projects:
A Million Hands
Daisy Robson (UK)
Dementia Awareness Workshop
Anja Leist (LU)
Marjolein van der Marck (NL)
Project We Forgot
Melissa Chan (SG)
Purple Elephant
Caitlin Johnston (CA)
Youth Dementia Awareness Symposium
Kristine Newman (CA)
Sustainable Development Goals
In the summer of 2015, Anja Leist (LU) and Laura Booi (CA) participated in the online open collaboration for the UN Sustainable Development Goals (SDGs). The SDGs are officially known as Transforming our world: the 2030 Agenda for Sustainable Development and is a set of seventeen aspirational "global Goals" with 169 targets between them.
These goals included by the year 2030 to reduce by one-third pre-mature mortality from non-communicable diseases through prevention and treatment, and promote mental health and well being.
To date, premature mortality has been defined by WHO as deaths among people aged 30-70. WYLD took the open collaboration as an opportunity to advocated to ensure that healthy living and well-being was being supported and promoted throughout the entire lifespan- not merely until the age of 70.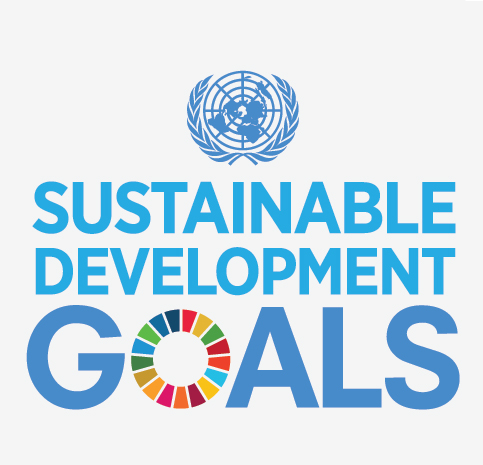 Organisation
UN Sustainable Development Goals (SDGs)
Project Period
Year 2015
Members Involved
Anja Leist (LU)
Laura Booi (CA)